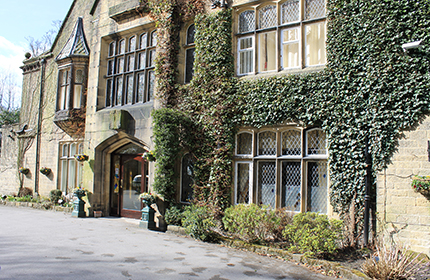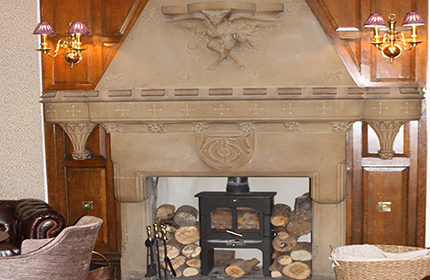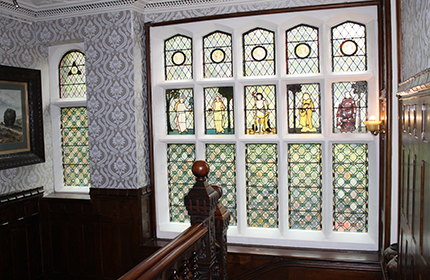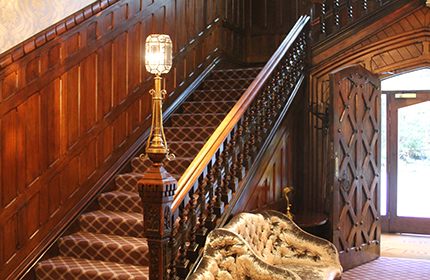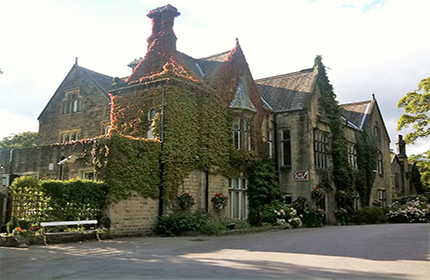 In 1864 Thomas Garnett, a prosperous textile merchant, built a Gothic Style country house called Oakwood Hall on the outskirts of Bingley. The 1881 census records show Garnett as a staff merchant employing 34 men and 8 boys, farming 9 acres and also being part owner of Gillies Garnett, silk dyers of Bingley. Garnett commissioned William Morris and William Burges for the interior fittings of his new family home.
Stained glass by Morris & Co. to designs of Burne-Jones and Morris himself were used on Oakwood Hall's main windows at the front of the building. William Morris was one of the most influential voices in Victorian art and architecture, and his influence spread far into the 20th century in the form of the Arts and Crafts Movement that he helped develop.
Oakwood Garnetts
In 1882 Edith Fanny Garnett of Oakwood Hall, married her cousin Tom Garnett. Tom Garnett's wife, Edith Fanny Garnett, was the eldest daughter of Thomas Garnett of Oakwood, who was the fifth son of Peter Garnett of Otley. The Oakwood Garnetts were much loved by their eldest grandchild Violet Addison Garnett who was born at Oakwood Hall on 3rd May 1883, she spent most of her holidays with Tom and Edith Garnett.
Recent History
Following the Garnett Family's sale of Oakwood, the hall passed through various hands, and was eventually transformed into a Gentleman's Country Club. Oakwood quickly became a popular local venue for wedding receptions and functions.