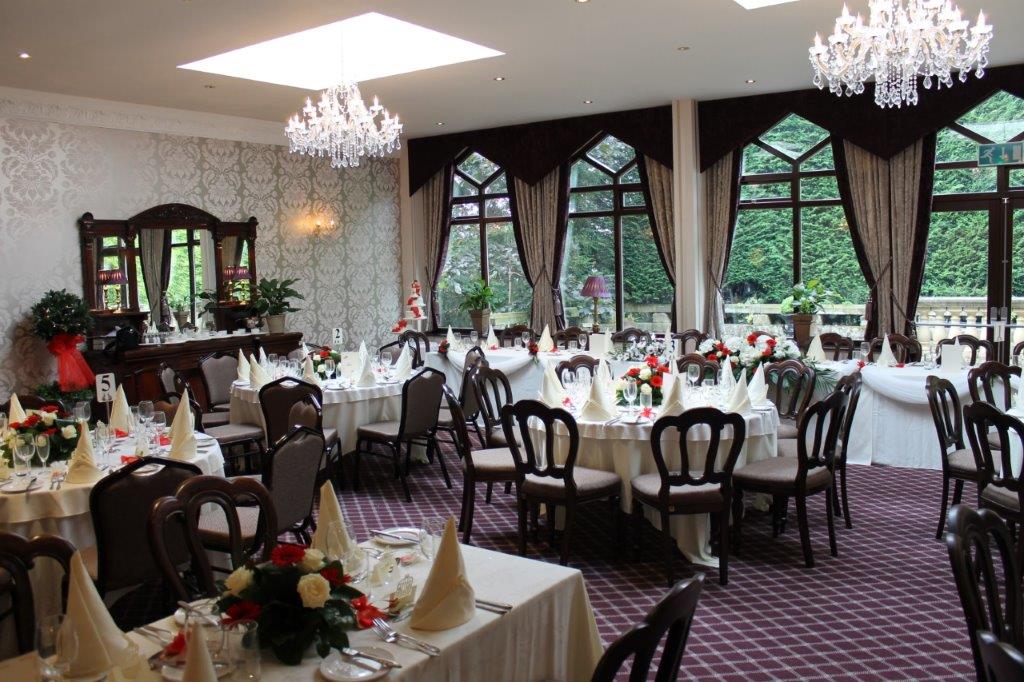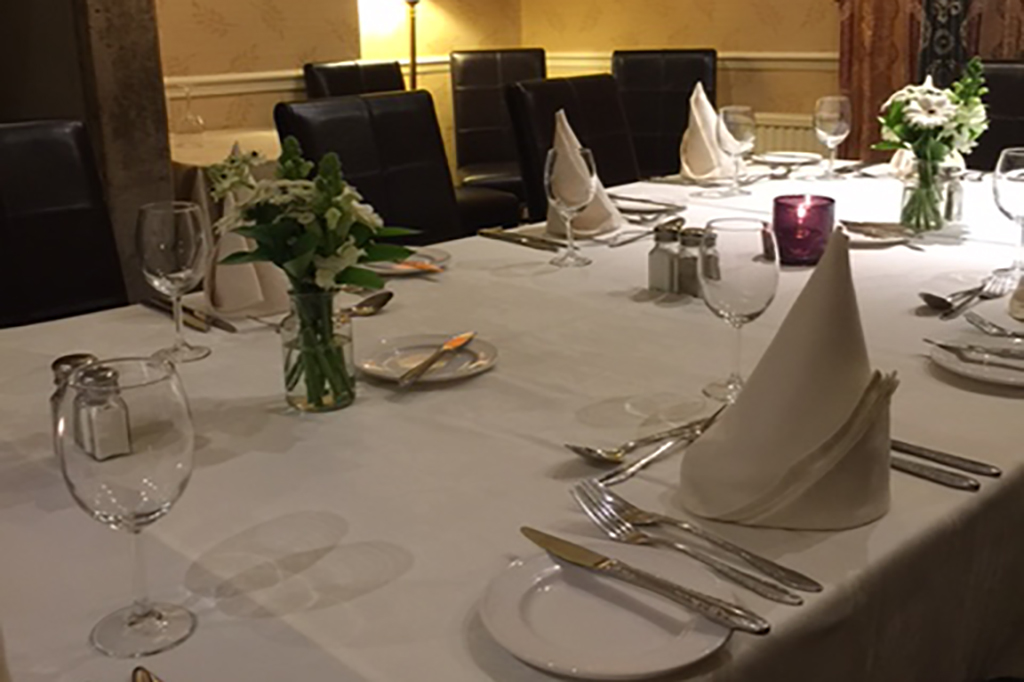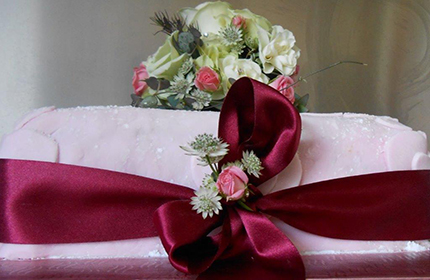 At Oakwood Hall we have a variety of rooms to cater for your special event.
The Garnet room and restaurant are adjoining rooms which can either be kept as separate function rooms or opened into one large dining space, making it perfect for weddings and larger parties. Independently the restaurant can seat up to 75 guests and the Garnet room up to 40 and when combined can seat up to 130. A more intimate dining room is also available with period stained glass windows, this room is perfect for smaller gatherings and can seat up to 15 guests.
For more informal larger parties & gatherings we can provide wonderful buffets and cater for 200 guests.
Oakwood Hall also boasts a beautiful garden which can also be used for summer events such as afternoon tea on the terrace or a summer barbeque.
We cater for the following events and would be delighted to help you plan yours.
AGM's
Anniversary Parties
Birthday Parties
Christmas Lunches/Dinners
Christmas Parties
Club Charter Dinners
Club Meetings
Company Dinners
Dinner Dances
Funerals
Presentation Evenings
Private Parties
Retirement Dinners
Seminars
Afternoon tea is served from 2-6pm pre-booking required served on a traditional afternoon tea stand, served in the lounge private dining room or garden.
In a peaceful setting with comfortable seating arrangements we are able to accommodate small or large gatherings. From reception drinks upon arrival to informal buffets or simply sandwiches, tea & coffee. Our experienced staff are available to assist you at this time. Prices from £10.50 inclusive of room hire.
Offering A-La-Carte, bespoke menus and buffets sourced from the freshest ingredients, we would be delighted to discuss your requirements for your special occasion.